Unfortunately, many homeowners are the victim of thefts or property crimes every year. These damages can range from a few broken hedges to the loss of valuable items. Regardless, any form of crime on your property is disconcerting and needs to be prevented.
Fortunately, there are many simple strategies that you can follow as a homeowner to boost the security on your property. Extreme measures may be useful, but they can interfere with your comfort and mobility in your home. Keeping things simple and safe needs to be your goal.
With this in mind, let's look at six specific and simple ways to safeguard your home that do not interfere with your comfort or get in the way.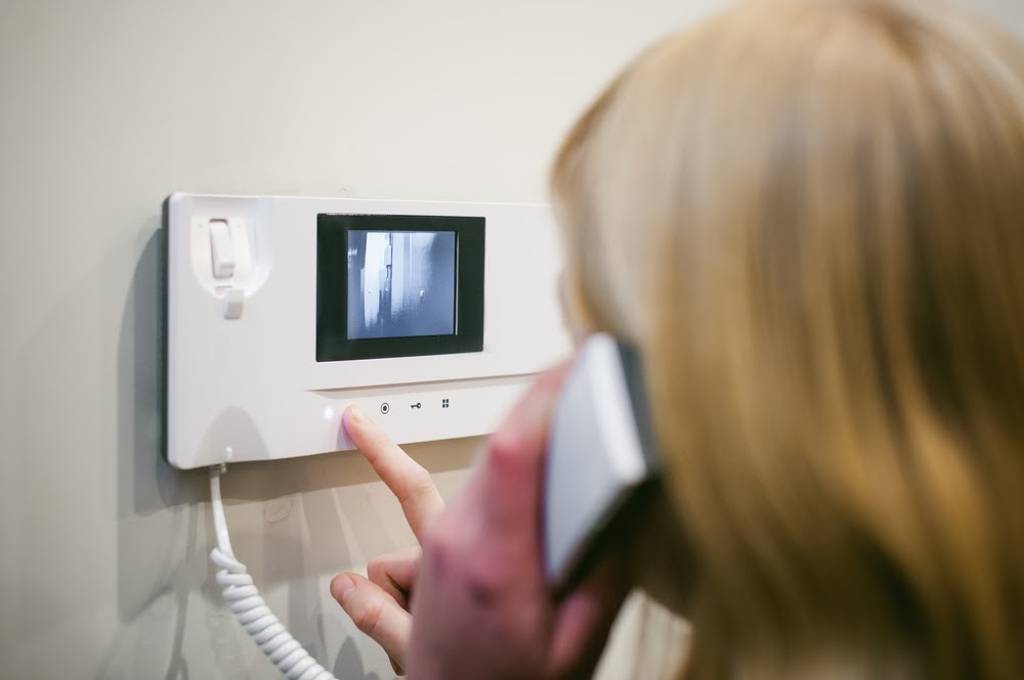 Intercom system
An intercom system is a good way to secure your home against unwanted visitors. Especially if you live in a unit or home where you cannot always clearly see who is at the door, an intercom can help you verify that the person who is at your door is who they claim to be. 
Change the door locks
Especially if you are moving into a new home, it is important to change all of the exterior door locks. As a homeowner, you may even consider doing this once in a while to ensure that your household members are the only people who have keys to access your home.
Doors can also be secured further with deadlocks or video doorbells. These simple tools can make a big difference for warding off potential thieves.
Boost outdoor lighting
Most thefts are crimes of opportunity, and the more unattractive you make your home for thieves, the less likely you will encounter trouble. One thing that thieves hate is light. By keeping your home's exterior well-lit, you will decrease the incidence of thefts.
Try installing motion-activated lights around hard-to-see areas of your home. Some exterior lights can even be fitted with timers to give people the idea that someone is home, when there may not be. If you are worried about the extra cost to your utility bill, consider investing in solar-powered exterior lighting.
Security system
Comprehensive security and alarm systems are a good investment for those who are worried about thefts or who live in high-crime areas. Rather than merely providing you with a sticker to put on your window or a sign to place on your lawn, security alarms will alert authorities to investigate when unwanted visitors attempt to barge into your residence.
Security cameras
Adding a few security cameras in particularly sensitive or hard to see places around your home is a sure way to reduce the probability of a break-in. If the worst does happen, you will also be able to have footage that will help you identify the burglar. As a cheaper alternative, you may consider fake cameras that have the benefit of warding off crime but lack the capability to actually record. Make the investment in the real thing if you want to be safe rather than sorry.
Lock-up your Wifi
While you probably already have a password to protect your wireless internet connection from unwanted users, most homeowners do not give cyber-security enough consideration these days. To maximise your protection from cyber-crime, use a firewall and antivirus software at the bare minimum. Remember to use strong passwords, as well.
Safe, secure, and simple
These six strategies are great places to start if you want to boost the security of your home. Consult with a professional security company if you want to brainstorm more simple ideas for enhancing your safety or for answering questions about the optimal placement of cameras, lighting and the like.