BEYOND is a collection of quality, design-led 1, 2 and 3 bedroom residences, thoughtfully crafted to meet the needs of the modern, urban buyer and situated in vibrant Hurstville. The immersive display suite is now open, so you can book your private tour and experience BEYOND for yourself, today.
A locale that is proving to be increasingly popular and prosperous, Hurstville is located just 16km from the Sydney CBD – only 19 minutes by express train. Hurstville Central and Westfield Shopping Centre are also a short walk away, and BEYOND is grounded by a conveniently located retail laneway – which will be home to a full-size Woolworths and a number of specialty retailers.
Designed by acclaimed architect DKO, with interiors by Woods Bagot and gardens by 360 Degrees Landscape, life at BEYOND is living beyond imagination. BEYOND's quality design, world-class amenity and innovative wellness systems are truly unique – rarely seen within a 10 to 15 kilometre radius of the CBD.
Proudly presented by design-led developer, Fridcorp, BEYOND has already experienced immense sales success. $78 million in sales has been achieved within the first four weeks, following the Stage Two release, showcasing the strong interest in this coveted project. Fridcorp director Nigel Givoni explains, "Hurstville has been a consistently evolving suburb, with the population increasing by one percent per annum, and a further 2,000 to 3,000 residents expected by 2026. Buyers from Hurstville and the surrounding suburbs are seeking quality apartments in the area and are attracted by its own thriving community, quality infrastructure and strong connectivity to the CBD."
With 45 percent of the development being priced between $585,000 and $800,000, it has been extremely popular with first home buyers hoping to make the most of the incredible government incentives currently on offer, while securing a stylish home that is also a fantastic investment. 35 percent of residences so far have been sold to local first home buyers, indicating the vibrant community life that will thrive at BEYOND.
My Givoni continued, "over the next five years, demand for housing in Hurstville is expected to exceed supply. BEYOND is delivering more than 50 percent of the currently approved new homes required to meet this expected demand. We have seen the evolution of the suburb which has led to upgrading the design of the precinct to cater to the aspirational market aged between 35-49 which makes up around 50 percent of Hurstville's purchaser market."
The level of resident amenity at BEYOND is a key contributor to the high levels of interest the project has experienced thus far, with the precinct's design achieving wellness on a holistic scale – nurturing social, emotional and physical wellness. Residents will have access to inspiring indoor and outdoor amenity spaces where they can entertain guests and belong to a community that positively contributes to their overall lifestyle and wellbeing. The development boasts a private dining and lounge area, games room, outdoor dining featuring teppanyaki BBQs and firepits, as well as a gym, yoga studio and sauna.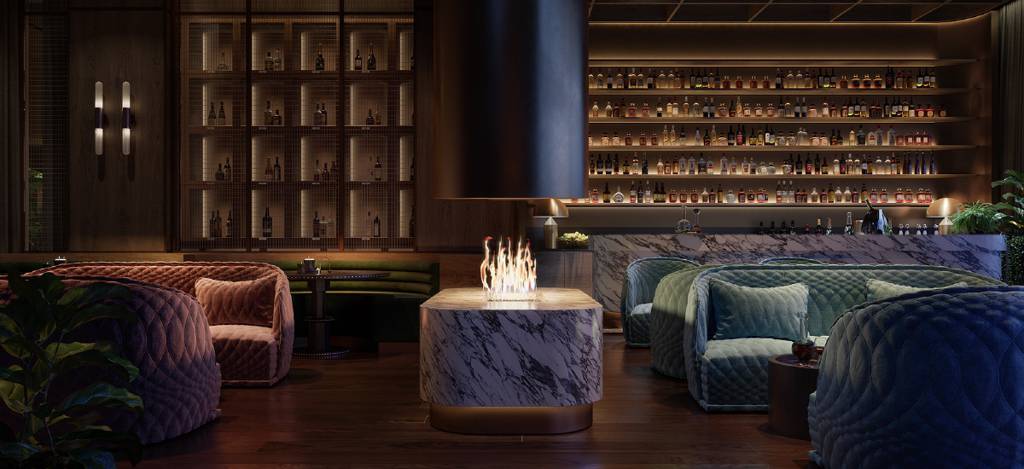 The multi-layered gardens at BEYOND designed by 360 Degrees comprise a community vegetable garden, tai chi and meditation zones, multi-purpose sports court, and lush gardens that provide a tranquil connection to nature that enhances quality of life. Apartments include Fridcorp's innovative wellness systems; air purification, water filtration and circadian lighting technology which promotes a well-balanced mind, body and regenerative sleep.
With quality designed and timeless apartments available at an incredibly achievable price point from $585,000, residences at BEYOND won't remain available for long.
For more information on how you can secure your dream home at BEYOND, click here.